Reuters – September 21st, 2018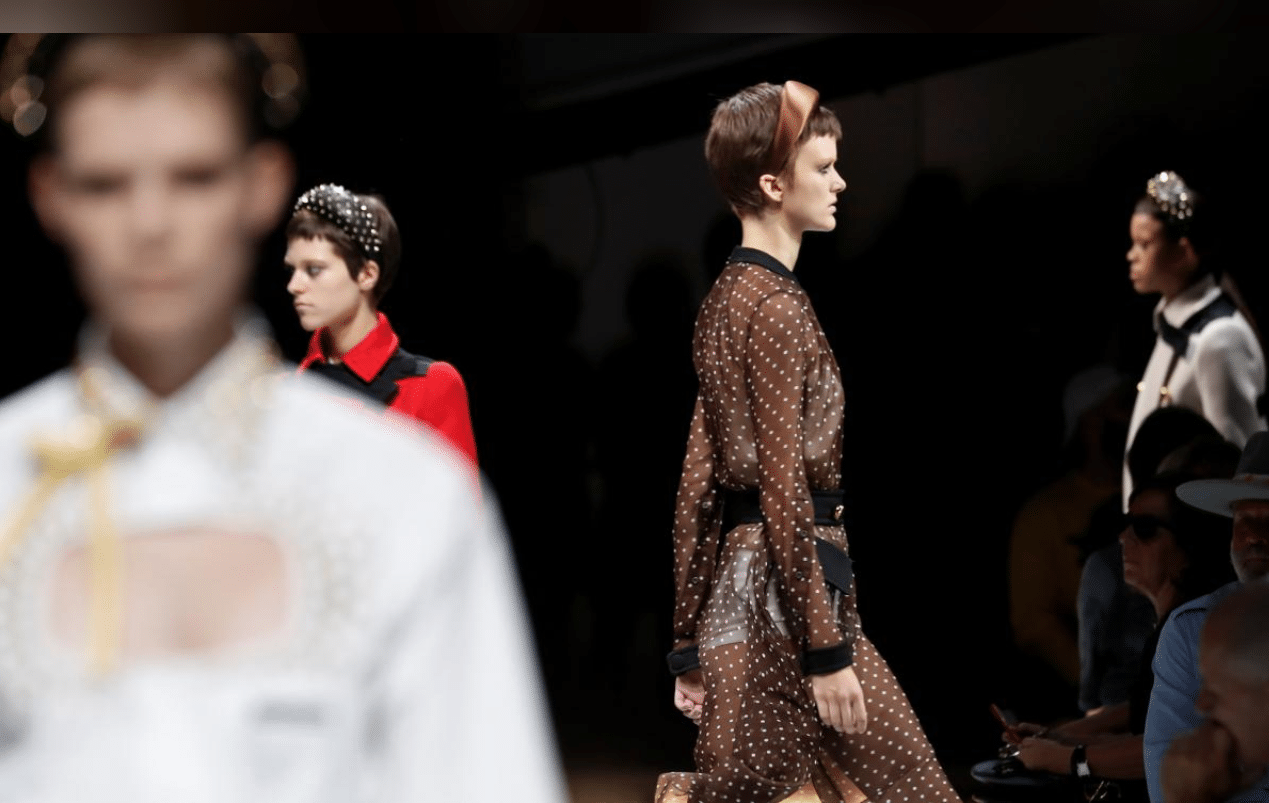 Prada plays with classic clothing cliches to create contemporary looks
MILAN (Reuters) – Italian designer Miuccia Prada played with classic elements to conjure up a clash of "extreme conservatism and a dream of freedom" in her spring-summer 2019 womenswear collection showcased on Thursday.
Prada mixed cashmere, polka-dots, chiffon and gold buttons for the outfits as well as reinventing satin headbands to "turn them into something different and fun".
"I played the rules of classic, with all the conservative cliches you can have …," Prada told reporters at the end of her catwalk show on the second day of Milan's fashion week.
The show, paraded to the beat of electronic music, was held in a industrial area dedicated to performances in a part of the group's contemporary art exhibition space Fondazione Prada.
The show opened with a look pairing knee-length brown satin shorts with a black blouse and flat bright pink sandals. The shorts and wrap skirts gave way to A-lined dresses with deep plunge necklines worn with T-shirts. The show ended with two black dresses, one with flapping black beads.
One model wore a white and lime green oversize shirt dress embellished with big plastic sequins, paired with flat black college shoes and knee-high sheer stockings. Prada said it was her favorite look of the evening.
The show was full of whites, browns and beiges and was only temporarily interrupted with touches of acid colors and tie-dye prints representing cities and landscapes on long coats and skirts.
The models carried big leather bags as well as practical smaller bags in the company's iconic black nylon.
The Milan-based but Hong-Kong listed luxury group, jointly run by husband and wife team Miuccia Prada and Patrizio Bertelli, is Italy's largest fashion company with over 3 billion euros in sales.
In the first half of the year the company reported rising sales, profit and income.
The group just relaunched its Linea Rossa – or Red Line – collection, first introduced in 1997.
Reporting by Giulia Segreti; Editing by Alison Williams