Dazed – August 2015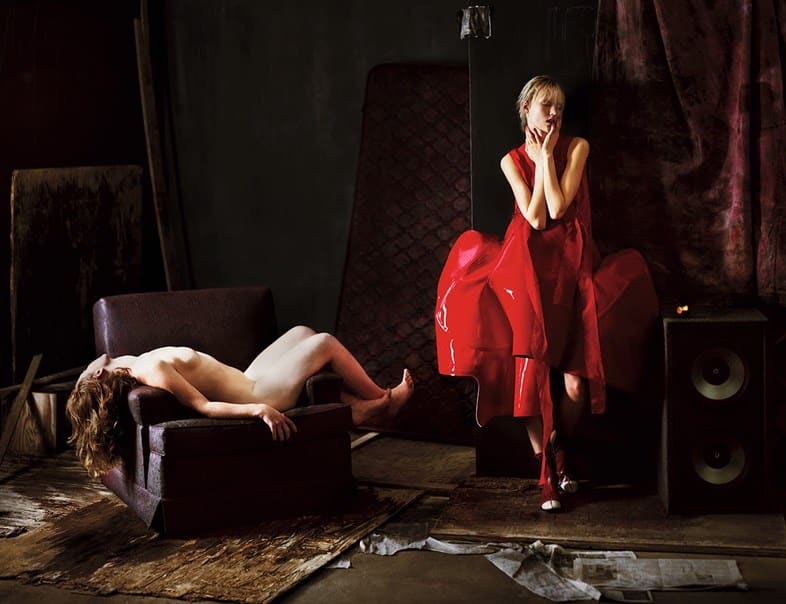 The cult composer behind the most iconic runway moments
With his sounds shaking up the speakers of Prada, Comme des Garçons and Miu Miu, we look back on the legacy of Frédéric Sanchez
With his carefully curated soundtracks blasting out from the speakers of Prada, Comme des Garçons, Margiela and Miu Miu, Frédéric Sanchez has become a catwalk icon in his own right. Whether he's transporting you to another time with his live compositions or mixing up Metallica and Beyoncé, his vast and varied tastes have changed the game for fashion soundtracks. After speaking to Editorial Director Tim Noakes about his already formidable legacy at the Dazed Fashion Forum this weekend, we pick out some of his career-defining moments.
MIU MIU AW09
To accompany Miu Miu's sultry 2009 show, Sanchez dusted off his 70s cinema collection – scrapping music for soft-spoken European dialogue. Setting a disquietingly sensuous scene, the show featured scores and sex-fuelled conversations from a number of romantic classics (including the films of Luchino Visconti, Rainer Werner Fassbinder and Barbet Schroeder).
PRADA AW14
With two sunken orchestra pits hidden away in the shadows, this marked a dark and mysterious start to Prada's AW season. Once again inspired by the German noir aesthetic of director Rainer Werner Fassbinder, Sanchez used cult actress Barbara Sukowa's vocal talents to resurrect the gloomy spectres of 20s composers Kurt Weill and Arnold Shoenberg.
MARTINE SITBON AW97
Combining the sleek raven-chic of Parisian designer Martine Sitbon with the drones and thrashes of experimental band Hovercraft, Sanchez claims this was one of his all time favourite fashion collaborations. "I really loved that show," he remembers. "The music, very violent and poetic, had no reference at all. An important side in my work, beside creating mental images, is to take the audience on a sound journey."
COMME DES GARÇONS SS15
The eerie drones returned for this bloodthirsty Comme des Garçons' show, with Sanchez creating an atmosphere so heavy it was almost suffocating. Given just the word 'red' by Rei Kawakubo as a starting point, he ended up pulling together tracks from metal bands Earth and Sunn O))) to add another, darker layer to the already savage show.