Vogue UK – November 8th, 2017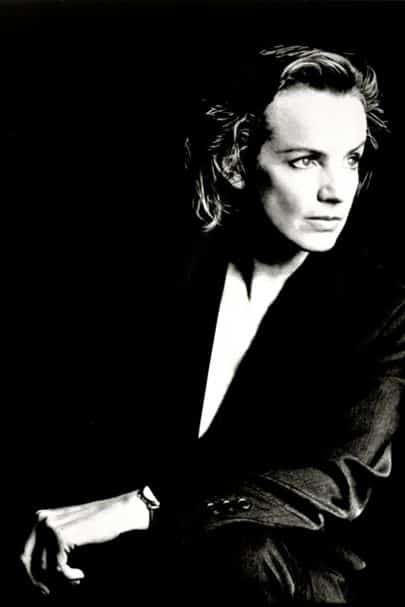 Jil Sander On Her First Solo Exhibition
As Jil Sander's first solo exhibition opens at the Museum Angewandte Kunst in Frankfurt, Vogue caught five minutes with the designer to ask why now was the right time to delve into the archives.
by ALICE NEWBOLD
"Matthias Wagner K repeatedly proposed the project," Jil Sander told Vogue of the museum director's mission to house her first retrospective in his Frankfurt establishment. "He values my work, and I felt that it could be fruitful curating it cooperatively, so I finally found time to go through my archives".
The show, which is set to run until May 16 2018, occupies over 32,000 square feet of display space in Frankfurt's Museum of Applied Arts. Sander "immediately felt at home in the Richard Meier building from the 1980s," she explained. "It was exciting to use the vast space and create a symbiosis between my and Meier's work."
Of narrowing down the pieces to populate the space, she said: "It was a long process. I knew from the beginning that I didn't want to simply exhibit past collections, so I radically reduced the actual fashion pieces."
"The display concentrates on three-dimensional cuts and sculptural silhouettes," she continued. "Since I prefer to see my designs on living beings rather than mannequins, I included runway videos. Forty shows were recut in an interesting way to highlight details and create the Jil Sander atmosphere and perspective."
Visitors can also expect flagship store architecture, interior design and beauty products which all have the same "modern design language" and "handwriting" that has stayed the same throughout her career. Shout outs also go to the artists she has collaborated with on brand imagery – Irving Penn, Peter Lindbergh, Nick Knight, Craig McDean and David Sims – in an extra room, and Frédéric Sanchez, who she has worked with on runway sound for 27 years, has done the sound installations.
"I hope that visitors understand that the vision applies to everything in life," she mused. The standout piece to look out for? "I don't have a personal favourite. Everything was right in its time. But I like to see that many designs don't look dated today."